Welcome to the sustainable world of BEST!
At BEST we work as a team to actively shape the transition to a sustainable and climate friendly bioeconomy.
Your talent and your passion for research and science are explicitly needed with us. Collaborate with us on interesting and promising tasks and develop your scientific creativity. Join us on our approach to a more environmentally and climate friendly future!
Team player? Enthusiastic? Open-minded? Then you are exactly right at BEST.
Don't wait any longer and apply now!
Initiativ
Work experienced
Student
Pupil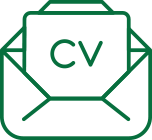 In the following, we will guide you through the application process step by step. We will process your application as quickly as possible and get in touch with you soon.
If you have any questions or problems with the application process, please do not hesitate to contact us at +43 5 02378-9410. We are looking forward to meeting you!
Join Our Team
Become part of our team and work with us on sustainable solutions for a more environmentally and climate friendly future! Apply now!