BM Retrofit: Development and demonstration of holistic retrofitting concepts for biomass-based district heating networks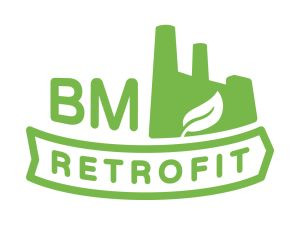 BM Retrofit is dedicated to the development and demonstration of holistic retrofitting and modernization concepts of biomass-based district heating networks and systems.
Biomass-based district heating networks and systems play a central role in sustainable heat supply, covering around 2,400 systems in operation in Austria. Currently and in the near future, there is an increased need for retrofitting and modernization of these existing heating networks, especially of the first and second generation, in order to meet current and future technical, economic and regulatory challenges combined with a sustainable and strategic expansion of the heating system.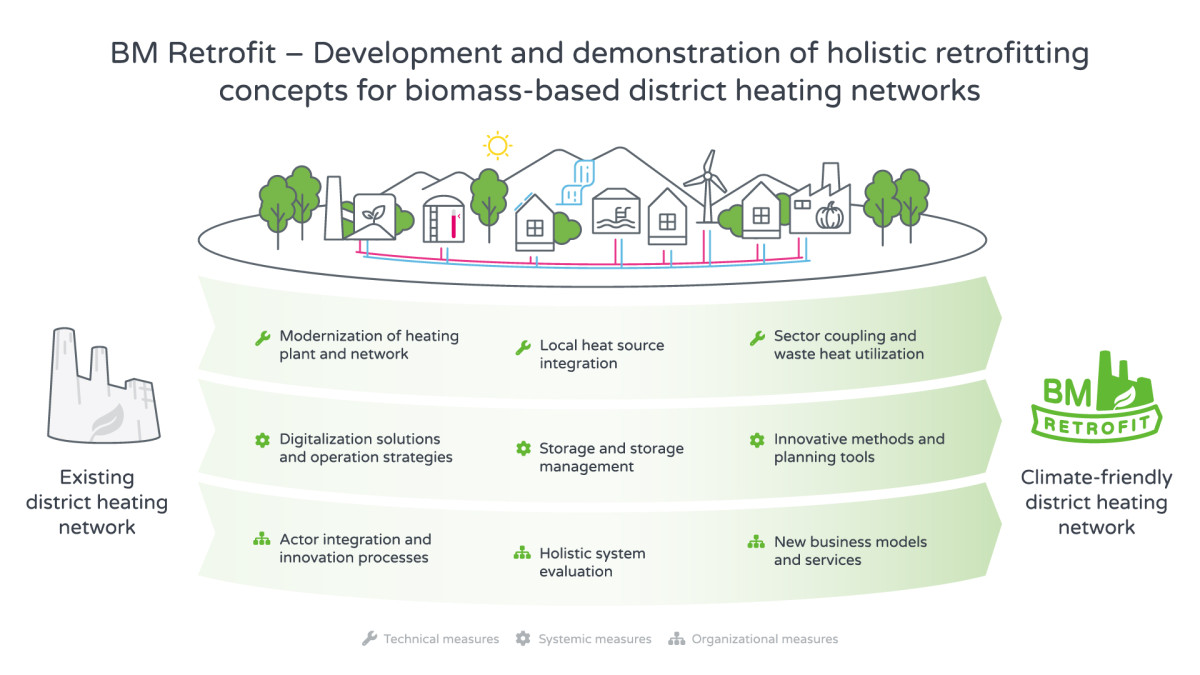 (Copyright: Green Energy Lab)
Within BM Retrofit innovative technical concepts (e.g., flue gas condensation plants, heat pump systems, storage technologies) will be developed and optimized for efficient system integration (Technology Readiness Level TRL: 6-8). Due to the applied holistic methodology in combination with demonstration, especially the indicators SRL (System Readiness Level) as well as MRL (Market Readiness Level) are addressed and will be strongly increased from 4 to 6 (SRL) and from 4 to 7 (MRL), respectively. This will ensure that innovative measures can be further improved and integrated, resulting in more sustainable and economical operations associated with reduced resources and environmental savings.
BEST's role focuses primarily on the following two tasks:
Optimizing the operation of biomass plants due to storage integration and intelligent storage management as well as innovative improvements in terms of technology (e.g., integration of new control concepts for biomass boilers such as CO-Lambda control, recirculating of flue gas in different combustion zones, etc.) resulting in more stable and efficient operation with reduced emissions.
Optimization of the district heating network due to further development, implementation and demonstration of an optimization-based predictive control strategy (model-predictive control using yield and load forecasts) serving as an energy management system.
The proposed holistic systemic approach in BM Retrofit results in high synergy potentials to a) adapt and further develop existing district heating networks to meet future requirements, b) achieve corresponding climate goals and c) strengthen economic benefits, including local value chain creation.
Projektvolumen
EUR 2,011.803,--
Start of project
2023-02-01 (ongoing)
Contact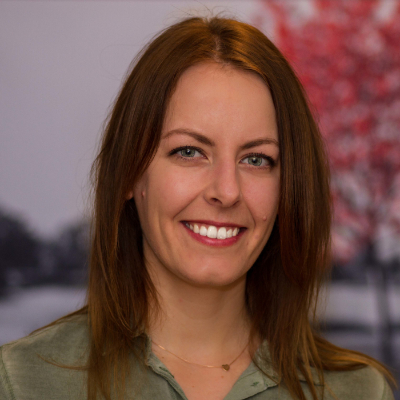 Carina DEUTSCH
carina.deutsch@best-research.eu
Area Management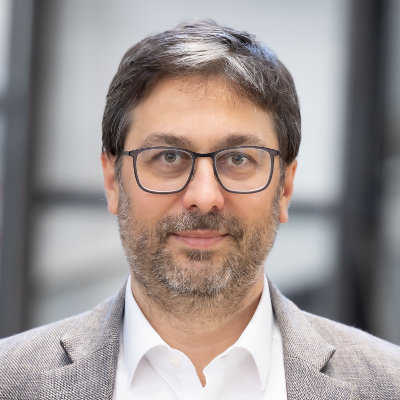 Markus GÖLLES
markus.goelles@best-research.eu