IEA Bioenergy welcomes Dina Bacovsky as new Chair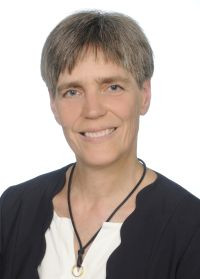 Dina Bacovsky of BEST – Bioenergy and Sustainable Technologies, Austria, has been elected as the new Chair of the IEA Bioenergy Technology Collaboration Programme for 2023 and 2024. She follows Paul Bennett of SCION, New Zealand, who served as Chair in the past 2 years.
Bacovsky is Unit Head of the Unit Biofuels at BEST and also location manager of the location Wieselburg. She has been working in the field of bioenergy and biofuels since 2004 and is known as an internationally recognized expert. The market upturn of bioenergy and biofuels and R&D for the further development of innovative technologies are a personal concern of hers.
Dina Bacovsky: "I am looking forward to leading this important international RD&D network on bioenergy, communicating the many benefits of sustainable bioenergy and supporting its deployment. Together with our Task Leaders, we will continue to generate scientific knowledge and expertise on bioenergy technologies as well as analysis of energy systems and the role of bioenergy therein, as to provide a base for decision makers around the globe."
The IEA Bioenergy Executive Committee also appointed two new Vice-chairs to assist the Chair in her work: Birger Kerckow of FNR – FachagenturNachwachsendeRohstoffe, Germany, and Mark Brown of Forest Research Institute – USC, Australia. (Foto: privat)
2023-01-13